Last Sunday at Bellbowrie Community Church we concluded a four week series looking at Christian attitudes to money and possessions. If you missed any of these messages you can download them at the bottom of this post. The final message was a 10 point action plan suggesting 10 practical steps to work through in order to apply what we have learnt to the way we live our everyday life. The following is a summary of these 10 actions points (for more detail, download the message).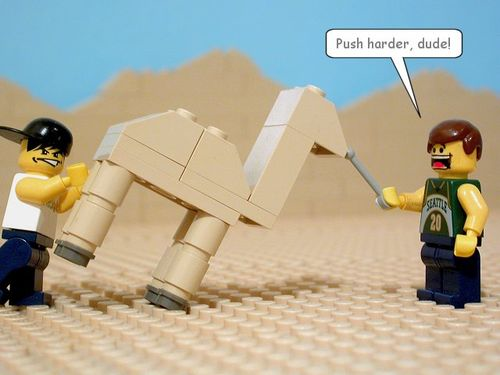 1. Study and Pray
Take time to study what the Bible says about money and giving, and make it a regular topic of prayer for an extended period of time. Ask God's guidance as you formulate or re-evaluate what you will give for the work of God.
2. Make a Decision
Each person must decide in their own heart what to give (2Cor 9:7), so make this decision. A recommended place to start is with a tithe (10%) and once you are able to do this, we should try to go as far beyond it as possible.
3. Make it a Sacrifice
The Bible uses the Macedonian churches as a model for us to follow. In the middle of severe trial and extreme poverty, they had overflowing joy and pleaded for the privilege of serving God through giving, they gave even beyond their ability (2Cor 8:1-5).
4. Have a Family Discussion(s)
Discuss and then make your decision with your spouse and children because the decision affects them too. What will each person intentionally give up in order to spend that money for the work of God instead?
5. Develop a Giving Plan
Write your decision down, including your giving intervals (weekly, fortnightly, monthly), and keep a record of when and where you give to ensure you stick to the plan. Ideally give at intervals that coincide with the start of a pay period, in case there is nothing left at the end.
6. Be Accountable
Find another person, couple, or family to discuss your income, spending patterns, and lifestyle choices with and let them have input into your giving plan. Then encourage and keep each other accountable to the plan you develop.
7. Consider your Estate
Our estate also belongs to God and we are obligated to use it for His glory. Our children may or may not be the wisest people to manage it. If we deem they are, we should teach and discuss ideas with them for how it can be best used for God once we are gone.
8. Some Advice from John Wesley
Who would ask four questions when he considering making a purchase. 1) Am I acting like God's trustee, or like I own this money? 2) Does any Scripture require me to spend this way? 3) Can I offer this purchase as a sacrifice to God? 4) Will God reward me for this expenditure on judgement day?
9. Where to Give?
Primarily to God's main objective for the Church – the great commission (Matt 28:18-20). The two components of this that need regular funds are, preaching the gospel in new areas, and the set up and ongoing running of local churches as the place Christians learn to obey the commands of Christ.
10. A 50/50 Financial Goal for BCC
To become a church that spends the same on others as we do on ourselves (Matt 22:36-40), with a goal to spend this 50% primarily in areas of the world that are currently unreached for Jesus Christ. This requires us to double the current amount we give to the equivalent of $52/week for every adult (which is less than 5% of the median Australian salary).
Download the audio messages from the series here (right click – save target as): 
Message 1                 Message 2                 Message 3                 Message 4
[whohit]Money & Possessions – Summary[/whohit]